Förändringar i förekomst av astma över tid
Från 1950-talet har astma ökat i de flesta delarna av världen och verkar fortsätta att öka i låg- och medelinkomstländer och i områden med hög urbanisering, såsom Kina. Däremot verkar ökningen ha avstannat framförallt i länder där astmaprevalensen är hög, och rapporter om minskning finns också i vissa europeiska länder samt Australien.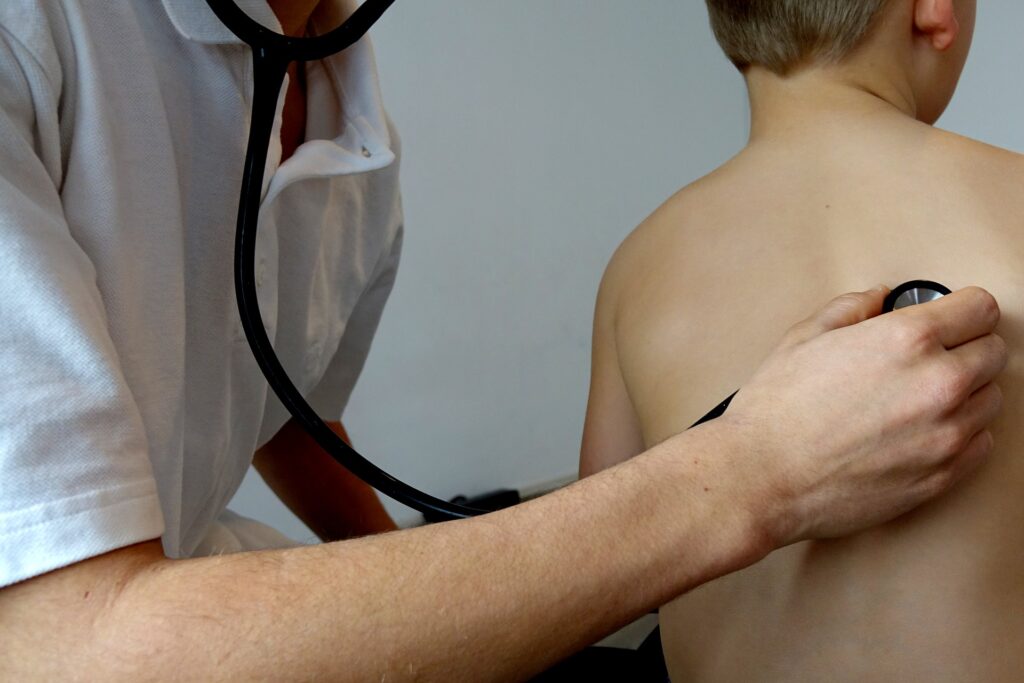 I Sverige har Obstruktiv Lungsjukdom i Norrbotten (OLIN) visat att andelen med läkardiagnostiserad astma bland 8-åriga barn ökade från 1996 till 2006, från 5,7% till 7,2%, men andelen med symtom som vid astma var oförändrad ca 12%. Ett annat positivt resultat var att barn med astma rapporterade bättre astmakontroll, mindre luftvägssymtom och det var fler som behandlades med inhalationssteroider år 2006 jämfört med 10 år tidigare.
Andelen med läkardiagnostiserad astma bland 8-åriga barn ökade från 1996 till 2006.
OLIN-studierna och West Sweden Asthma Study (WSAS) har genomfört flera enkätundersökningar om astma och luftvägssymtom i stora slumpmässiga urval av den vuxna befolkningen i Norrbotten och Västra Götaland. OLIN-studierna har visat att andelen med astma var 5% 1986 och att den ökade till 8% 1996, för att sedan ligga kvar på ungefär samma nivå: 10% 2006 och 11% 2016. WSAS har i sin tur visat att andelen med astma var 8% år 2008 och 10% år 2016. I Norrbotten var det framförallt allergisk astma som ökat, medan förekomst av icke-allergisk astma låg stabilt mellan 1996 och 2016.
Litteratur
Lundbäck B, Backman H, Lötvall J, Rönmark E. Is asthma prevalence still increasing? Expert Rev Respir Med. 2016;10(1):39-51.
Bjerg A, Sandström T, Lundbäck B, Rönmark E. Time trends in asthma and wheeze in Swedish children 1996-2006: prevalence and risk factors by sex. Allergy. 2009 Dec;65(1):48-55.
Andersson M, Bjerg A, Forsberg B, Lundbäck B, Rönmark E. The clinical expression of asthma in schoolchildren has changed between 1996 and 2006. Pediatr Allergy Immunol. 2010 Aug;21(5):859-66.
Backman H, Räisänen P, Hedman L, Stridsman C, Andersson M, Lindberg A, Lundbäck B, Rönmark E. Increased prevalence of allergic asthma from 1996 to 2006 and further to 2016-results from three population surveys. Clin Exp Allergy. 2017 Jun;47(11):1426-35.
Borna E, Nwaru B, Bjerg A, Mincheva R, Rådinger M, Lundbäck B, Ekerljung L. Changes in the prevalence of asthma and respiratory symptoms in western Sweden between 2008 and 2016. Allergy. 2019 Apr;74(9): 1703-15.