Allvarlig astma
Två viktiga dimensioner när det gäller allvarlig astmasjukdom är dels graden av astmakontroll, dels svårighetsgrad. Graden av astmakontroll definieras främst utifrån symtombild och påverkan på individens dagliga liv, medan svår astma definieras som en astma som kräver högdosbehandling för att uppnå god astmakontroll eller astma som förblir okontrollerad trots denna behandling. Graden av astmakontroll kan bero på många olika faktorer, exempelvis allergier eller andra ej optimalt utredda sjukdomar som påverkar luftvägarna.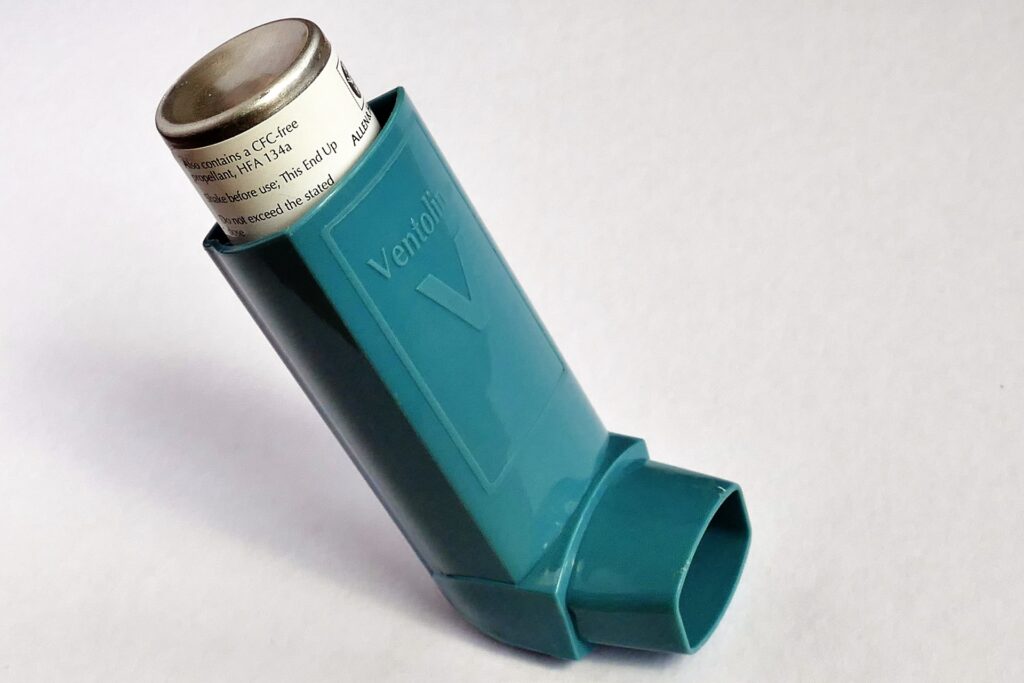 Uppskattningsvis har minst en av tre vuxna med astma en okontrollerad sjukdom enligt publikationer från WSAS och OLIN, vilket är i linje med resultat från andra europeiska länder. Ungefär 4–10% av de med astma hade inte fullgod astmakontroll trots högdos-medicinering och cirka 80 000 vuxna personer hade svår astma i Sverige år 2021 (barn är inte inkluderade). Dessa individer karakteriseras ibland av mögelallergi, näspolyper och en särskild sorts inflammationsbild och har ofta mer symtom, aktivitetsbegränsningar och försämringsperioder än personer med lindrigare former av astma.
Cirka 80 000 vuxna personer hade svår astma i Sverige år 2021.
Ett annat viktigt resultat är att en tredjedel av dessa individer inte träffade någon läkare eller sjuksköterska årligen för att utvärdera sin sjukdom och behandling, vilket ingår i målen för astmavård både i Sverige och internationellt för samtliga personer som tar astmaläkemedel.
Litteratur
Mincheva R, Ekerljung L, Bossios A, Lundback B, Lotvall J. High prevalence of severe asthma in a large random population study. J Allergy Clin Immunol. 2018 Jun;141(6):2256-2264e2.
Selberg S, Hedman L, Jansson SA, Backman H, Stridsman C. Asthma control and acute healthcare visits among young adults with asthma – A population‐based study. J Adv Nurs. 2019 Dec;75(12):3525-34.
Braido F, Brusselle G, Guastalla D, Ingrassia E, Nicolini G, Price D, Roche N, Soriano BJ, Worth H on behalf of the LIAISON Study Group. Determinants and impact of suboptimal asthma control in Europe: The INTERNATIONAL CROSS-SECTIONAL AND LONGITUDINAL ASSESSMENT ON ASTHMA CONTROL (LIAISON) study. Respir Res. 2016 May;17(1):51.
Backman H, Jansson SA, Stridsman C, Eriksson B, Hedman L, Eklund B-M, Sandström T, Lindberg A, Lundbäck B, Rönmark E. Severe asthma-A population study perspective. Clin Exp Allergy. 2019 Jun;49(6):819-28.
Rönnebjerg L, Axelsson M, Kankaanranta H, Backman H,Rådinger M,Lundbäck B,EkerljungL. Severe asthma in a general population study: Prevalence and clinical characteristics. J Asthma Allergy. 2021 Sep;14:1106-15.